In this edition of Takemetotheheights.com, I decided to switch gears and place my focus on an individual who showcases the committed go-getter.
Erica, better known as Signed e. is the fashion designer who is recapturing the essence of authenticity behind her budding brand.
Having met Erica at Sister Social (by MLNNNYC) proved time and time again that your clientele/tribe will show up for you before you even realize it.
Having the opportunity to connect with other like-minded individuals in this safe space like those created by MLNNYC, was and continues to be essential to further foster my own growth and development as a Black woman.
Let's get right into these garments
"Get Me Body" Bodysuit

I loved that I could play around with this top due to its whimsical nature in fabric choice.
"Tie me up" short sleeved crop top
For starters, this magical crop top isn't the everyday top that you see in other stores. The lacing alone gave this piece the extra oompf most crop tops need.
I love the simplicity yet low key approach to this particular piece.
Down below, you'll find me wearing the top while out on dinner. It is truly a comfortable fit. I loved that it truly stood out and can serve as a staple piece in my fall/summer wardrobe. (Pieces that can be worn in different seasons are pocket-friendly but also saves the trouble of having to rearrange our entire closet.) I styled the crop top with a few of my favorite dainty necklaces.
The ambitious designer behind the brand reminded so much of myself when I was taking Apparel Design in high school.
Erica's tenacity was that reminder for me and to all of the readers who are in fashion or are creatives to continue to push forward and presevere no matter the trials and tribulations.
Here's another piece that every woman needs in her closet: LBS (Little Black Skirt)
I love the versatility behind a mini skirt, let alone in black. Additions like these in your closet with allow easy transition through looks.
The next but certainly not last piece redefines sexy, yet chic and it is truly made for the curvy woman in mind (just like all of her other show-stopping pieces) I won't lie, I'm a sucker for a body con dress, but this one?!!!
It is by far trendy in its own right but is indeed a statement piece…
DRAYA (the new definition of body con)

Order your very own
Draya
dress
Signed e. is the perfect example of what happens when you stay true to your own identity. Erica's self-awareness behind her brand allowed her to remain authentic and true to who she really is.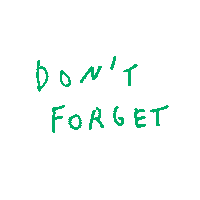 Before I close out this feature, be sure you're following Signed e. on Instagram at Signed_e and check out the website here: Signede.com.
If those above images haven't persuaded you yet to make your own purchases,
here's one more reminder:
Let me know your thoughts for this feature in the reply section down below and thanks for tuning in!
Until the next blog post,

Magnolia