Welcome back to another edition of Takemetotheheights.com!
It truly feels amazing to say that again after all this time.
Now before I even start let me just apologize for not writing to you guys in the last few months. I have so much to share/ spill with you guys I don't even know where to begin. Above all else, I hope everyone has been setting new goals/intentions for him or herself coming into 2020.
Aside from that, I can say that I've been in better spirits since we last touched base. I no longer feel the heavy burden of my day to day (I'll get into that in another blog post) If only you guys knew what went on, you too would feel drained and no longer passionate about the things you truly love to do. However, something happened where I realized I needed to reshift my focus and really give my all and attention to the things I truly enjoy doing no matter the circumstances.
This new found sense of freedom that I have is truly undeniable. Never did I think I'd be in a space where I truly felt free to do whatever my heart desires. I feel more inspired than ever and I can't wait to share what else I have in store for you guys.
So yes, I can officially and proudly say:
I'M BACK AND I AIN'T GOING NOWHERE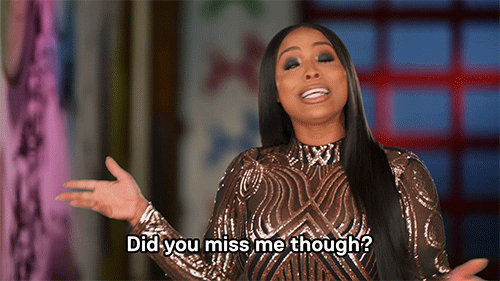 No seriously. Did you guys miss me? Because I definitely missed you. No, I don't plan on leaving anytime soon. Takemetotheheights has become a huge component of my life that if I no longer devoted to it, I would be doing a disservice to not only myself but to all those who take the time in reading these blog posts. For those who have continuously checked in or even asked questions about Takemetotheheights, it truly means the world to me and then some.
So as always, please stay tuned to all that I have planned. I have so much more up my sleeve. Before I end tonight's blog post, I just want to take this time in saying how much I appreciate each and every single one of you. You guys have continuously proved time and time again just how devoted you are to Takemetotheheights.
Make sure that you're following Takemetotheheights on Insta, Facebook and Twitter to stay up to date with everything Heights related.
Stay safe and I'll check you guys in the next post.
With peace and so much love,
Magz