Hey y'all and welcome back to Takemetotheheights.com! As we approach the last day of April(yes I finally printed a calendar, so my concept of time is back!) I wanted to check-in with the readers and ask, how are you?

As of lately, I've been feeling rather optimistic and overall hopeful. I've been allowing myself the opportunity to just remaining present all the while savoring the time I have now to truly pour into myself. I spent months beforehand pouring into a job, people, and their opinions all the while I kept putting things on the back burner.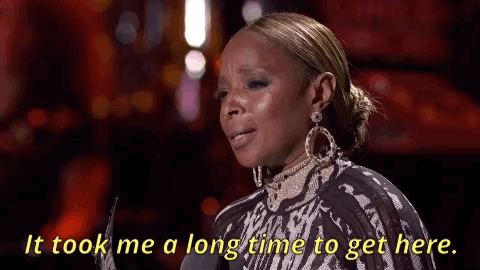 Now, look at this growth!
Coming into April (after I gave myself the permission to feel any and every wave of emotion from March) I was ready to fully take on all that I wanted and really be on my Megan The Stallion mood (I know I'm not the only one who has listened to the remix)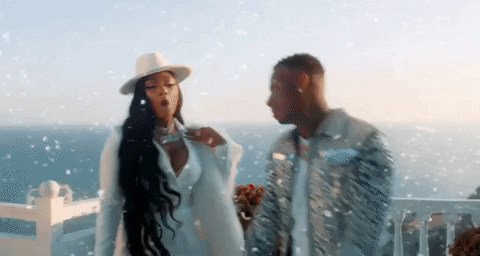 So with that being said, I've decided to title this blog post-"My May". For anyone looking to set new intentions, start a new project, collaborate with a brand, or even relish in this time we have, I want you to look at May and say "My May." Let this month be the start of all that we will accomplish all the while honoring how we feel.
Whichever course you decide to take for "My May"  is OKAY. Don't feel pressured to produce something simply because of what or who you follow on your socials. Be present in the now and really soak in the time we have.
Above all else, I'm reaffirming May to be the month of us fulfilling all of our personal goals, stepping out of our comfort zone (for me it's been recording more), and remaining faithful in my creative endeavors.
Let me know what your intentions are coming into May?. What has April taught you moving forward?
Before I end tonight's post, I just want to take this time in thanking all of the essential workers that have been working on the front lines, as well as all of my fellow educators who have been going above and beyond for their students. Parents, thank you for continuing to push through this difficult time as you continue to wear many hats and still put on a brave face for your loved ones. Lastly, I just want to note how proud I am of the students doing their due diligence in heading into their Zoom classrooms or even completing their assignments. You are all amazing and I am incredibly proud of you.
Let's continue to practice safe and healthy measures as we enter a new month during unprecedented times.
As always peace, love and I hope to catch you in the next blog post,