Hey and welcome back to Takemetotheheights.com.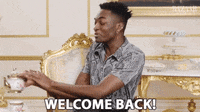 First, I'd like to take this time to acknowledge all the moms, expectant mothers, and all those who play mom in the lives of their loved ones. Yesterday's Mother's Day was indeed different with regard to quarantine living, but I truly hope all those that were able to celebrate were granted the opportunity to do so.
Coming into 2020 Mother's Day, I won't lie I was feeling a little overwhelmed. The first order of business, I took some time away from social media. I spent the vast majority of Mother's Day creating and remaining peaceful but also allowing myself the space to express any emotion I needed to. I didn't feel pressured to make a post about it as I knew I was going to spend that day reflecting.
I thought about all of the beautiful memories I was able to create with my mother. I couldn't help but also think about those who spent their Mother's Day without their loved ones. So I decided to turn today's blog post into a dedication post/how to cope without a loved one while quarantined.
Now I will note it wasn't easy for me to step away from my phone for a bit (quarantine living new norm) but I knew, in the end, it will make me feel all the better about that particular holiday.
And so, I've thought about 4 ways to use coping mechanisms while quarantined
(There are others but for the sake of the current climate in practicing social distancing, these will suffice)
Reach out to a close friend/loved one. Sharing your thoughts and ultimately connecting with someone will give you the space to feel heard.

Create new memories/recount old memories. As a creative, I find solace in producing art. Whenever I have the space to do so, it feels like a literal weight is off of my shoulders.

Take into account how you're feeling. Journal any thought/emotion you're feeling and or showcasing.

Utilize resources like counseling or therapy. There are many licensed professionals who are offering cost-effective services virtually. Pyschology.com is one online resource that offers a listing of these professionals.
There are hundreds of other ways but with our new "norm" and practicing social distancing, I compiled a list of the safest/healthiest ways to cope while quarantine living.
Let me know how did you go about celebrating your loved one while quarantined? Is there a healthy coping mechanism that you utilize not listed above? If so, let me know in the replies.
As always, thank you for taking the time in checking out today's post. It means more to me than you'll ever know!
Until the next blog post,