Before I even begin tonight's blog post, let me just say: "Hola. What's up?"
It's been a while since my last post here at Takemetotheheights.com.
Before I jump into what tonight's post is all about, It would be a disservice to myself and to the readers if I did'nt address what's been on my heart/mind coming into June with all that's been going on. With the most recent case revolving Elijah McClain, the protests circulating the murder of George Floyd and the countless other Black lives taken by law enforcement, it was imperative to shine a light to those who are no longer here.
I felt that it was best to say that we must continue to embrace life and the glory that lies behind it. Coming into June, I found myself using different ways to express my thoughts/feelings about all that has been going on. However, an experience where I shared my thoughts made me reaffirm the significance with just how empowering it felt to truly amplify my voice.
Tonight's particular post is dedicated to Breonna Taylor, George Floyd, Elijah McClain, and the countless other Black lives that have been taken. I almost had no desire to share yet I knew it was best for me to keep pushing through. Granted it has been an overwhelmng experience witnessing the lives lost on full display on the news but channeling the way in which I needed to close out this month was all the more reason for me to truly express my thoughts.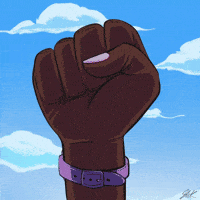 With that being said, I have decided to put a pause on how often I am writing out these blog posts and will reach out to other outlets to effectively use my voice and support other brands who not only look like me but truly strive for change. In the coming weeks, there will be changes made to the site as I continue to revamp/rework a few backend things.
But before I close out tonight's blog post, I just want to stress the significance of how divine we truly are and although we face trials and tribulations, we are undeniably filled with a magic that is inpenetrable. 
Love on one another as much as you can and truly cherish each other.
Know that you are doing all that you can and then some regardless of what your medium of expression is.
When it gets too overwhelming from the news/any other media outlet and or social media, unplug and take care of yourself/each other in the healthiest way possible.
If this particular post resonated with you in any way shape or form, please leave me your replies. 
With peace and an infinite amount of love,