"Doubting's only made your vision blurry." (Sza)
Hey and welcome back to Takemetotheheights.com.
Coming into September, I honestly felt lackluster; pretty unmotivated. I knew deep down it stemmed from some personal fears I had as I continued to move forward in this new endeavor ( I will share more about this very soon 🙏🏾🧿)
These new prospects (my apologies in advance for how cryptic and ambiguous it sounds) left me feeling nervous. Yet, I found myself thinking back to a time when those feelings were all too familiar for me: Cues quick story time.
Prior to starting undergrad, I remember those same nervous feelings I had consequently due to me stepping into something that was for the most part unfamiliar. I remember feeling as if I didn't have anyone who understood those woes per say(first generation college grads please rise) the weight of the pressure I put on myself was unimaginable.
Those same feelings sprang up once more when I tapped into unfamiliar territories yet again at the start of me entering a new space in my educational career. It happened once again when I dropped my first batch of merch for Takemetotheheights.com last year.
Despite those ever present familiar feelings and entering a state of uncertainty, I'm constantly reminded of how successful it turned out to be no matter the challenges that came along the way; how I chose to remain faithful and consistent in whatever I tapped into.
I'm saying all of this and then some as a reminder to myself and all those who frequent Takemetotheheights.com, and to essentially say: "keep going." Easier said then done, trust me I get it. Yet, if it weren't for those words my father kept drilling into my mind, I don't even think I'd be writing this blog post to you right now. (Shout outs to the old man!) But in all seriousness, we are often reminded of the things that we haven't done, want to do, or even wish we could do but never celebrate the things/moments we've achieved.
As we course through September, no matter what may come, let's challenge our thoughts and the moment the negative starts to float into our minds. Let's tap into what we are currently doing at the moment. Honor whatever feelings you may have but above all else acknowledge what you are doing (mindful meditation for the win!)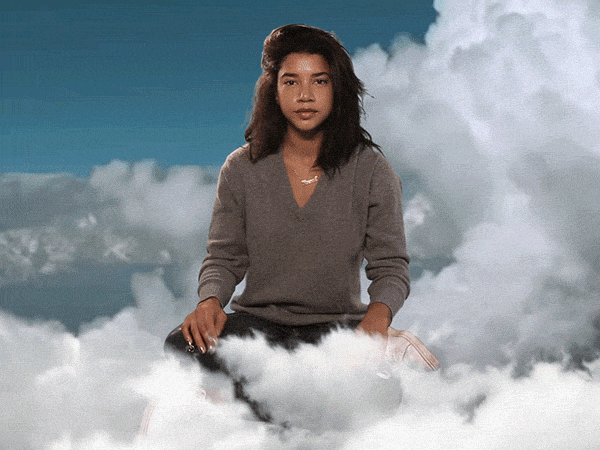 Being present has allowed me to surrender and ultimately let go the things/negative thoughts that have no place in my heart or spirit (Gem alert!) Thus, it has enabled me to further embrace all the splendor and joy that is awaiting me but also pushes me to dig deeper into aligment (I'll save that for another post! 🙏🏾🧿)
All in all, coming into this particular blog post, I wasn't too sure how I was going to navigate through my thoughts and share with you after some time has past, yet I knew it was time to dig a little deeper and ultimately share with you here at Takemeotheheights.com what's been on my mind these last few weeks. My hope for you with this post is it resonates with you in some way shape or form but above all else, serves as a reminder to ultimately and truly remain present and give yourself grace through it all no matter the circumstances.
Before I end today's post, let me know what September has taught you so far, what lesson(s) have played a role for you coming into September and or what are you hoping to gain from this month?
Be sure to leave me your replies in the reply section. As always, thank you for checking out today's post and stick around for more Takemetotheheights.com!