Welcome back to a long and I mean long awaited blog post here at Takemetotheheights.com!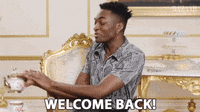 I am BEYOND elated to be back in a space to write. Before I delve any deeper into tonight's blog post, I hope everyone has been able to kick off their New Year on a positive note. 2020 was definitely and will always be that eye opening year for a lot of us.
So here we are back again after a much needed hiatus. Like many individuals, I started to feel the ebbs and flows of being unemployed. Yup, your girl was unemployed for a hot lil minute(I'll delve deeper into this at another time)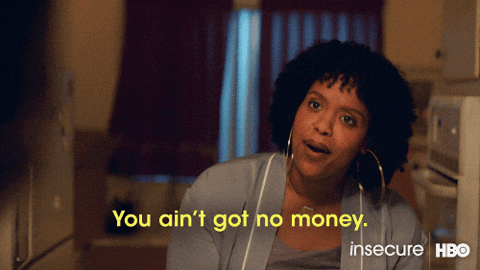 I felt inadequate due to my lack of funds and thus it resulted in me not having the desire to write or be creative. I was devastatingly broke and felt incredibly embarrassed about it. Despite what I lacked at the time, it forced me to really be present and focus on the things and especially on someone that I haven't been able to because of my then exhausting/not so great position(I'm so tempted to write a book about it😩)
I finally had time to focus on myself. I rediscovered my likes and dislikes and what really moves and drives me. I was at a place in my life I hadn't been in a long time. Taking time to really delve deeper into myself forced me to reflect on what my happiness should look like. I spent so much time focusing on others. The moment I no longer needed to felt strange initially, yet I realized how much I needed to redefine myself and tap into me more.
It also forced me to realize that no job, person or circumstance should define my happiness and all of who I am. Let me repeat for the people who think otherwise:
No job, person or circumstance should define my happiness and all of who I am.
I was easily replaceable at my previous position and the moment that became a reality, I was flooded with so many emotions. Of course I worried as anyone would've in that situation, yet there was this overwhelming happiness that surrounded me. I no longer felt bombarded by my then workload. I honestly felt free.
I say all of that and then some to let you know that your happiness should never ( and I mean never) be defined by things, people or even jobs or lack there of. Being in the space I was, while unemployed really pushed me to look inward. We sacrifice so much of time and overall well being. We then lose sight of ourselves through it all.
Although it took me quite some time to get to this point, I am eternally grateful to have gone through those experiences. Through the good, bad and ugly (ugly cries and all) I no longer found myself sacrificing my happiness. I was finally at the forefront of steering my ship towards all that things that truly meant so much to me and then some. I knew it would only go up from there.
Before I end this blog post, I just want to reiterate the significance of truly finding your happiness. Not letting anything or anyone define that for you forces you to acknowledge what your worth and value is.
Aside from that, I also want to take the time in thanking those who continue to check out takemetotheheights.com. Even during my absence, I saw that many of you continued to check out my posts and it honestly means more to me than you'll ever know.
Please stay tuned for all that's in store and I will catch you in the next blog post.
With peace and so much love,