Welcome back to Takemetotheheights.com! Thank you for taking the time in checking out tonight's blog post!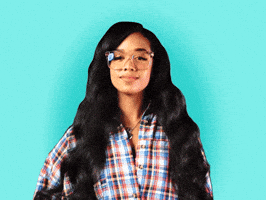 Let's jump right into it. We have entered our last lap of summer (😢).   Although I can do without the heatwave we've experienced these last few days,
I will say this is the most motivated I felt in such a long time (thank you God!) (I'll get into that more in another post🙏🏾🧿)
I do however, want to talk about those moments of feeling flustered. I caught myself feeling that way after work (glad I was able to record that) Upon realizing that, I was reminded to stay present, and to essentially take it a day at a time. We often times get wrapped up in what we should've, could've, would've done, and what our peers are accomplishing; all the while not celebrating all that we are. It's never a race to the finish line. It's ultimately about what you are doing to achieve your desired goals, how well you are taking care of yourself while achieving your aspirations and knowing that your journeys are essentially YOUR JOURNEYS (and that's on Mary Had a Little Lamb). 
Aside from that, last month was my reminder to keep pushing through (but remembering to give myself the necessary breaks) Giving myself the leg room to step outside of my comfort zone (through my creative endeavors🙏🏾🧿) and staying committed  to my craft, has allowed me to grow in ways I never thought possible. Being able to tap into myself creatively has truly been an eye opening experience. (Y'all I can't wait to delve a little deeper into this 🙏🏾🧿)
But before I close off tonight's blog post, let me be your reminder to keep betting on yourself. Be your biggest cheerleader. Know that you are doing all that you can and take all of the (necessary) risks you need to. The greatest thing we can do for ourselves is to step into unfamiliar territories. Doing so, will foster our growth and push us to reach our full potential. So take that plunge and know that what's meant for you is meant for you.  
Above all else, I thank you for taking the necessary time in reading today's post. It means the world to me and then some. Please be sure to read all of our most recent blog posts. Follow us on our respective social media pages and we'll catch you in the next one!
With peace and so much love,