"Life is but a dream that you manifested slowly." (Victoria Monet- Moment)
Welcome back to Takemetotheheights.com! Round of applause for an all-new blog post! Before I even kick things off, let me just note that I'm a Libra so no Libra slander will be tolerated lol. But all jokes aside, it brings me joy in knowing I am back with another blog post.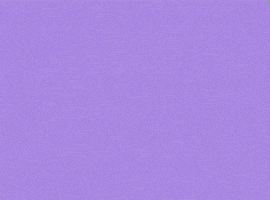 With any new month, it's become a ritual of mine where I have to address the theme or at least what's been pressing on my mind since the start of October: There's been an overwhelming feeling of redemption. That feeling of starting over but essentially being more intentional about it. Depending on whether or not this holds true to you (I hope it does) that feeling of essentially wanting to do things contingent upon how you see fit has been reminded in the people I talk to on a day-to-day basis.
No longer falling victim to our fears but really pressing the envelope and being more purposeful about all that we want to do, has been coming to mind more and more (let me know if you've been feeling the same) I mention redemption and being intentional because for me personally, in those moments where I know, wholeheartedly and spiritually where things naturally fall into place is simply because I am in the space where I am on the receiving end of it all.
Let me backtrack a bit. If you've ever had those moments where situations revisit you like a goal you wanted to achieve or even moving back to a particular area that holds a deep resonance with you, I truly feel as though that's the universe's way of letting you know it's your time. It's your time to not only accept all that you've been desiring but also a reminder in letting you know this is your season.
With that being said, I truly hope everyone has been taking the necessary steps in not only stepping fully into all of who they are but also being intentional in how you go about navigating your personal journeys. Yes, I'm fully aware of the minor setbacks that come along the way. Those same setbacks often times try to blurry your vision. But do know those minor setbacks are truly minor so please don't find yourself getting caught up in them(please take my word for it -____-)
All in all, I hope everyone has been taking more purposeful steps coming into October. I hope you either become more intentional in your practices in however you're achieving your goals or manifesting your hearts' desires. Remember to stay present throughout it and above all else, you got this!
If you've made it thus far, I truly appreciate you for taking the time in reading today's post. Be sure to follow Takemetotheheights on their respective social media pages down below, and as always…….
With peace and love,
Magnolia "Nolia"