Black is STILL King. 
"None of my fears can go where I'm headed."
Welcome back to Fashion Files! Our last post was, back in April (of last year at that!) 
Although it took me quite some time to come back with another piece, I knew that it would be well worth the wait. Almost a month later from the world watching Beyoncé's Black is King, and I am still entralled and inspired by the designs. Having said that, I decided to showcase a few (maybe more than a few) of my favorite fashion moments from Beyoncé's, Black is King, visual album! (round of applause)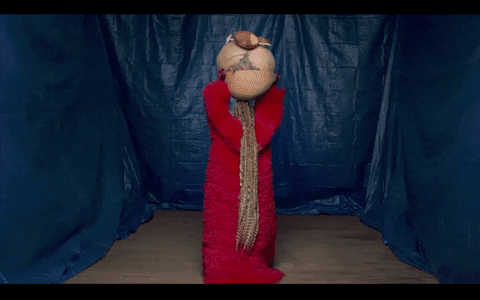 Having watch, dissect and garner inspiration from this visual album, I can wholeheartedly say: I am a proud member of the BEYHIVE!
Black is King, truly served as a testament and reminder of just how remarkable, multifaceted, dynamic, magical, strong, (I can go on and on) we are as Black and Brown individuals.  There's no denying these qualities and having these beautiful visuals captivate our esquite Blackness, was all the reasoning I needed to bring forth this blog post.
As fellow fashion enthusiasts and readers course through this particular blog post, let me know what look(s) was your favorite in the reply section.
Now, without further ado, here are my favorite fashionable moments from Beyoncé's Black is King!
This garment designed by Loza Maléombho was by far my ABSOLUTE favorite! From the contrasting gold accents, down to the Kpele belt, one can't help but truly admire the innovation behind this piece. I could only imagine what Maleombho's reaction was when finding out Beyoncé would eventually wear her designs.
Now this dazzling dream?!! Tanaya Crystal of Laced by Tanaya captured the essence of shining through the darkness with this custom cape for Beyoncé.
I live for high fashion moments, but this masterpiece right here?! The drama, the fabric selection but above all else, the elegance that was captured in this gown was the defining moment for me. Designer, Kujita & Meri made me fall in love with fashion all over again with this piece.
Designer, Alejandro of Alejandro Collection, captivated royalty and opulence in this jaw dropping gown. My first initial reaction to seeing this while watching Black is King is still in disbelief. It's the sleeves, the long train, high slit (so many eye catching moments to this piece!) for me!
Aside from the pieces above, here are my other favorite fashionable moments serving as honoray mentions:
Above all else, I hope these pieces, along with the others that have not been pictured on this post inspires you in more ways than you can imagine.
Let me know in the reply section which of these custom looks do you see yourself wearing and I'll catch you in the next Fashion Files here at Takemetotheheights.com!