Do everything with intention!
Yikes! My last post for relationships was way back (cues Travis Scott's Way Back) in July. So much has changed since then and coming into my own in terms of delving deeper in my self-awareness made me realize even more how valuable and worthy I am. Now before I even start, let me just note that no one's journey is linear or cookie cutter and I never wanted to evoke that especially through relationships.
Today's post is all about laying out the foundation or as I like to put it, letting it be known your needs prior to starting out in a relationship. Now I get it, it's easier said than done but trust me, it'll save you time and energy (I can't stress this enough) Now I don't know about you guys but in the past, I was notorious for assuming. I would assume that the mate I was with at the time would want the same things that I did. WRONG.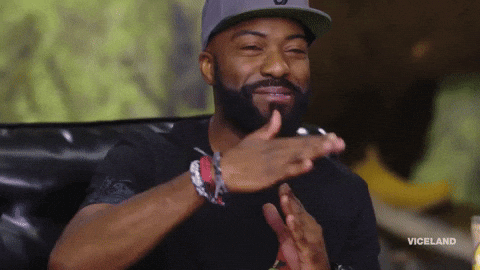 Here I was ready to enter a relationship but all along this person was not on the same wavelength as me. I don't know what compelled me in asking this individual what it was he wanted, but I just knew I needed to have that conversation with him. In doing so, it allowed me to finally say what I needed. But it also made me revisit what my intentions ideally looked like moving forward in my life.
We all talk about wanting to be in a committed relationship with someone. But why? I knew that's what I wanted but the more I sat and thought about it, I knew I wanted (still very much do) to be with someone who not only wanted to be in a relationship but also valued the same things that I did. You never want to find yourself in a situation let alone in a partnership with someone that does not value the same things as you do.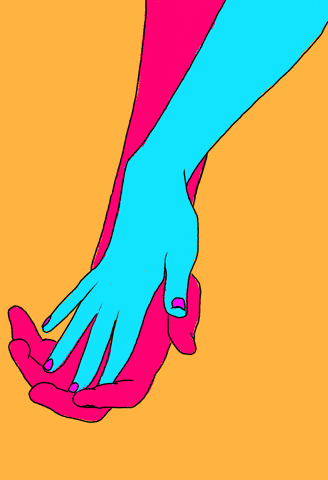 I spent my early 20's looking for that as opposed to saying and putting forth my own needs. I lost sight of what truly mattered to me. The moment I took a step back and really analyzed my wants and needs, I noticed that this person wouldn't be able to provide me with purposeful and substantial communication (I'll get to that at another time), along with the other things I valued in my life.
So now readers, let's make it paramount and begin to set our needs as a priority. Begin asking yourself what it is you truly want out of your relationships. Also, map out what is important to you and stick to it. I noticed the moment I was not receiving my wants nor when I was not setting out the necessary foundation, I felt as if I no longer valued my desires.
Moving forward, before entering any type of situation, layout your foundation. Listen and take note of what this person truly wants. Please make note that if this person is not looking for something serious, it's okay. The worst thing you can do is force someone into something that he or she wants no parts of. Let's not disregard this person's honesty simply because you wanted more. As cliche as this may sound, there is someone out there who wants the same things you do.
Before I end this post, I just wanted to stress the importance of stating your needs. The earlier you do it the better. Once you do so, it sets precedence on your values and allows you to see to it that your needs are either met or not with the person you're with. Lastly, take time in evaluating all that you want and need in your partnerships. You'd be surprised by what you learn about yourself.
Never find yourself in a situation where you simply find yourself assuming or wondering about whether or not this person wants the same thing as you do. You owe yourself so much more than that. Don't settle. Ever. It isn't worth the pain attached to it nor is it worth your time (please don't waste it)
As I end today's post, thank you for allowing me the opportunity in sharing my thoughts. I hope this post resonates with you in the best possible way. Let me know your feelings regarding today's post and I'll catch you guys in the next one.